Reliable Foundation Repair Contractors in Dekalb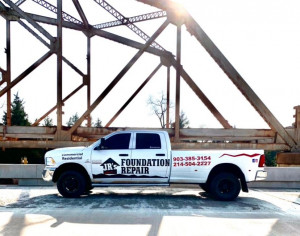 When you have your home foundation damaged, but don't know who to turn to, call JR's Foundation Repair today.  We take the time to listen to our customers so we can offer customized solutions based on unique home foundation repair needs. We make sure to use the best equipment and materials and we offer warranty for our workmanship.
JR's Foundation Repair has built a great reputation. No job is too big or too small for us.  . No matter what kind of residential or commercial property you own, we will be able to handle it for you.
Best Foundation Repair Contractors in Dekalb
TX
If you are living in Dekalb area and you are currently trying to find the right foundation contractors to take care of all of your needs, then JR's Foundation Repair is just the company for you. Call JR's Foundation at (903) 385-3154 for all foundation repair in Dekalb. We have in-house foundation repair contractors and professionals  who know everything about home foundation issues and how to fix them. We specialize in a wide range of foundation repair services including : residential and commercial foundation repair, Drain correction, New construction pier, and Pier and beam foundation repair.