Your House Foundation Is In Trouble. Don't Let It Get Worse – Call JR's Foundation Repair Now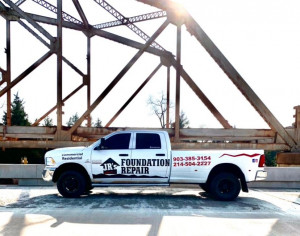 Many people aren't aware that their foundation is in trouble, and even if they do, may not know what steps to take next. The foundation experts at JR's Foundation repair would like to provide an explanation of what's going on with your foundation, and discuss how we can help. After years of neglect, your house is now in need of a new foundation. This is the kind of news you don't want to hear… unless, of course, your house is in very bad shape.
"I've heard about the problems with concrete foundations and would like to know if you can fix them."
JR's foundation repair contractors in Greenville, TX is the best at what they do. We have the experience and expertise that you are looking for when it comes to foundation problems, including repairing or replacing them. If you are wondering if your foundation is in trouble, don't let it get worse. Call now to speak with one of our experts about the best way to fix the problem!
Best foundation repair in Greenville, TX
– Call us today!
Foundation problems are widespread! We offer free estimates for structural stabilization services in Greenville, TX. We've heard from many of our customers that they wish we had an online form for them to fill out. https://jrsfoundationrepair.com/contact-us/
Affordable Foundation Repair
If you're on the market for a company that is top of the line in foundation repair, trust JR's Foundation Repair. We've been in business for more many years and offer expert repairs at a price that you'll be happy with. Get in touch with us today to see what we can do for you. Our quality work is guaranteed, and our expert staff members are highly trained in foundation repair.
Best Foundation Repair Near Greenville
Call JR's Foundation at (903) 385-3154 for all foundation repair in Greenville. We have in-house foundation repair contractors and professionals  who know everything about home foundation issues and how to fix them. We specialize in a wide range of foundation repair services including : residential and commercial foundation repair, Drain correction, New construction pier, and Pier and beam foundation repair.