Get your Foundation Repair Estimate From Leading Hooks TX Foundation Repair Contractor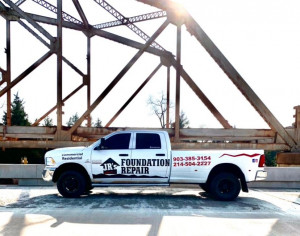 The foundation of your home provides structural support for everything above ground. Because many components depend on it, it's important to make sure the framework remains sturdy and free from cracks or holes that may jeopardize the safety of anyone in the house. Foundation damage can be caused by multiple sources, but here are some of the most common. You can avoid the most common causes of foundation damage by making sure your home's foundations are properly protected. Hire a qualified professional such as JR's foundation repair to inspect and repair any issues with your foundation as soon as they appear.
How to Know if Your Foundation Has Been Damaged
In order to get a firm grasp on how much damage has been done to your home's foundation, you need to find a professional house inspector in your area who can provide an estimate.
What to Do When You Discover Foundation Problems
A foundation is the base of your home, and it's also what keeps your home safe. When a foundation is damaged, this can result in serious structural problems. The most common types of foundation damage include cracks and uneven floors. While there are several ways that these issues can occur, many times it will be something as simple as water getting into the basement or even poor landscaping practices resulting in erosion or shifting soil underneath the foundation. You can check out a free inspection by contacting a licensed inspector in your area. The best part about hiring a professional is that they will do a thorough inspection and provide you with a free quote.
Best Foundation Repair Near Hooks
Call JR's Foundation at (903) 385-3154 for all foundation repair in Hooks. We have in-house foundation repair contractors and professionals  who know everything about home foundation issues and how to fix them. We specialize in a wide range of foundation repair services including : residential and commercial foundation repair, Drain correction, New construction pier, and Pier and beam foundation repair.