Why You Can't Beat Our Foundation Repair Cost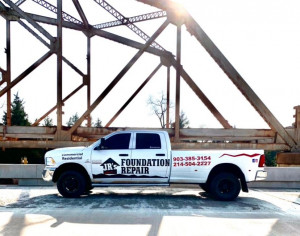 One of the top reasons why your foundation is in bad shape is due to uneven settling. You may be able to save money on the process, but using cheap materials is no good when it comes to something so crucial. When you compare our prices with that of other companies, you'll find that ours are low-cost and affordable. Call JR's foundation repair company today for an estimate!
Do You Know How Much Foundation Repair Costs?
Let's go back to where we started. The foundation needs repair, and the price should be right. What's the answer? The answer is there are many factors that determine foundation repair costs. You can find pricing guides in your area, or you can choose to go online for them. But how do you know if what they're telling you is correct? Or even legitimate information at all?
The 4 Biggest Advantages to Calling a foundation repair Expert
When it comes to foundation repair, we've learned that there are 4 things that can help us keep our costs down and make the process as easy as possible:
All roads lead to Rome, and sometimes it's cheaper to wait than to rush.
Most people think they know what they're doing—but they don't.
Estimates are usually inaccurate because they're based on an initial visit to the house.
The following stuff can be really confusing. Who do you call? Which company do you use? What kinds of warranties do they offer? What's the difference between a contractor and an engineer?
Best Foundation Repair Near Lancaster
Call JR's Foundation at (903) 385-3154 for all foundation repair in Lancaster. We have in-house foundation repair contractors and professionals who know everything about home foundation issues and how to fix them. We specialize in a wide range of foundation repair services including : residential and commercial foundation repair, Drain correction, New construction pier, and Pier and beam foundation repair.