How Much Does Foundation Repair Cost in Royse City, TX?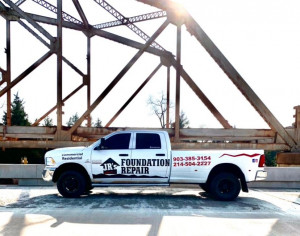 Buying a home is the biggest investment that most people will make in their lifetime. Purchasing a fixer-upper can be an economical way to get into a home, but sometimes foundation repair work is needed, which can get costly.
Buyers are able to understand how much repair work will cost with foundation repair details. Some repairs are necessary, but some are cosmetic, and they may not be worth the money spent. Taking a close look at foundation repair costs will help a buyer to determine if a fixer-upper is a smart purchase.
The first step in understanding the costs of fixing up the foundation of a home is knowing what kinds of repairs will be needed.
How Does Foundation Repair Work?
To get to the root of foundation repair, it's important to understand what problems cause foundation deterioration. There are many different reasons why your home may be showing signs of foundation problems. Keep reading for some common causes and ways you can prevent or fix these issues before they become major problems for you and your family.
What Causes Foundation Problems?
The house is in great shape and you're ready to buy. The only problem is the basement. It's falling apart. Foundation repairs don't seem possible… So you start to wonder how foundation repair works. It's not uncommon for people to feel discouraged when they start researching foundation repair . It often seems like there are thousands of different reasons why a house has structural problems…
Best Foundation Repair Near Royse City
Call JR's Foundation at (903) 385-3154 for all foundation repair in Royse City. We have in-house foundation repair contractors and professionals  who know everything about home foundation issues and how to fix them. We specialize in a wide range of foundation repair services including : residential and commercial foundation repair, Drain correction, New construction pier, and Pier and beam foundation repair.